CME-accredited


Webinar Series:
Clarity on JAK inhibitors in the treatment of IBD
Join our panel of experts in gastroenterology and inflammatory bowel disease (IBD) for this CME-accredited two-part webinar series on Janus kinase (JAK) inhibitors and their application in clinical practice for IBD considering the recent European Medical Agency (EMA) and U.S. Food and Drug Administration (FDA) recommendations.
Webinar 1 provides an overview of JAK inhibitors, mechanisms of action, clinical data, and a discussion around current clinical practices.
Webinar 2 provides a roundtable discussion around JAK inhibitor safety data, recommendations, and implications for clinical practice.
This educational activity is free of charge.
Learning Objectives:
The goal of this activity is for learners to be better able to manage patients with IBD (such as Crohn's disease and ulcerative colitis) through detailed discussions related to JAK inhibitors as a treatment option in light of recent FDA and EMA recommendations.

Upon completion of this activity, learners will be able to:
Define and explain the terms such as: JAK inhibitors, PRAC (Pharmacovigilance Risk Assessment Committee) procedure, label change.

Evaluate the clinical evidence of JAK inhibitors in regards to IBD.

Identify and discuss the U.S. Food and Drug Administration (FDA) and European Medical Agency (EMA) recommendations of JAK inhibitor use in the context of IBD treatment.

Compare and contrast the recent EMA and FDA recommendations.

Explain and evaluate the PRAC procedure and decision-making outcomes in regards to clinical practice.

Recognise and use the recommendations from the PRAC and evaluate how this will impact clinical practice and recognise the most appropriate approach for each patient with clear explained choices.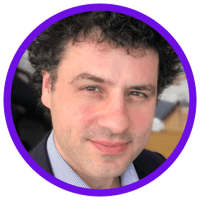 Tim Raine, MD
Consultant Gastroenterologist and IBD lead, Cambridge University Hospitals NHS Foundation Trust, UK
Clinician and Honorary Faculty at the Wellcome Sanger Institute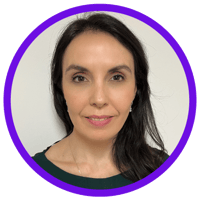 Rocío Sedano, MD
Research fellow Department of Medicine, Division of Gastroenterology, Western University / Alimentiv Inc., Ontario, Canada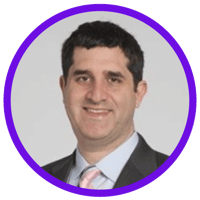 Benjamin L. Cohen, MD
Staff Physician and Co-Section Head and Clinical Director for Inflammatory Bowel Diseases in the Department of Gastroenterology, Hepatology, and Nutrition at the Cleveland Clinic, Cleveland, OH, USA
Length of Education:

70 minutes
Release date:

March 2023
Financial disclosures:
Tim Raine
Research: Abbvie, Takeda, GSK
Honoraria for educational activities (CME): Abbvie, Arena, Aslan, AstraZeneca, Boehringer-Ingelheim, BMS, Ferring, Galapagos, Gilead, GSK, Heptares, LabGenius, Janssen, Pfizer, Roche, Takeda and UCB

Benjamin L Cohen
Promotional activities (consultant, speakers' bureau etc): Abbvie, Lilly, Pfizer, Takeda and Celgene-Bristol Myers Squibb
Research: Pfizer

Rocío Sedano does not have any relevant financial relationships to disclose.

CME Information:
This activity is intended for gastroenterologists, and other clinicians involved in the care of patients with IBD such as Crohn's disease and ulcerative colitis.

This webinar series has been accredited by the European Board for Accreditation of Continuing Education for Health Professionals (EBAC®) for 1 hour of external CE credit. Each participant should claim only those hours of credit that have actually been spent in the educational activity.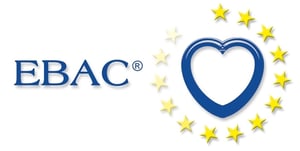 How to earn your CME credit

In order to obtain your CME credit and acquire your certificate, please launch the course to watch the webinar series before completing the multiple-choice assessment.
Note that select activities approved for EBAC® CE credits/points are eligible for conversion of the hours of participation to the American Medical Association (AMA) PRA Category 1 Credit™. These activities include web-based recorded educational programs available on-demand and articles/texts.
EBAC® CE credits/points will be converted based on one hour of participation equalling one credit for all activity types. Physicians wishing to convert EBAC® CE credits/points to AMA PRA Category 1 Credit™, and other health care professionals wishing to obtain a certificate of participation please visit: https://www.ama-assn.org/education/ama-pra-credit-system/agreement-european-board-accreditation-continuing-education-health

Any queries, please email: cme@emjreviews.com